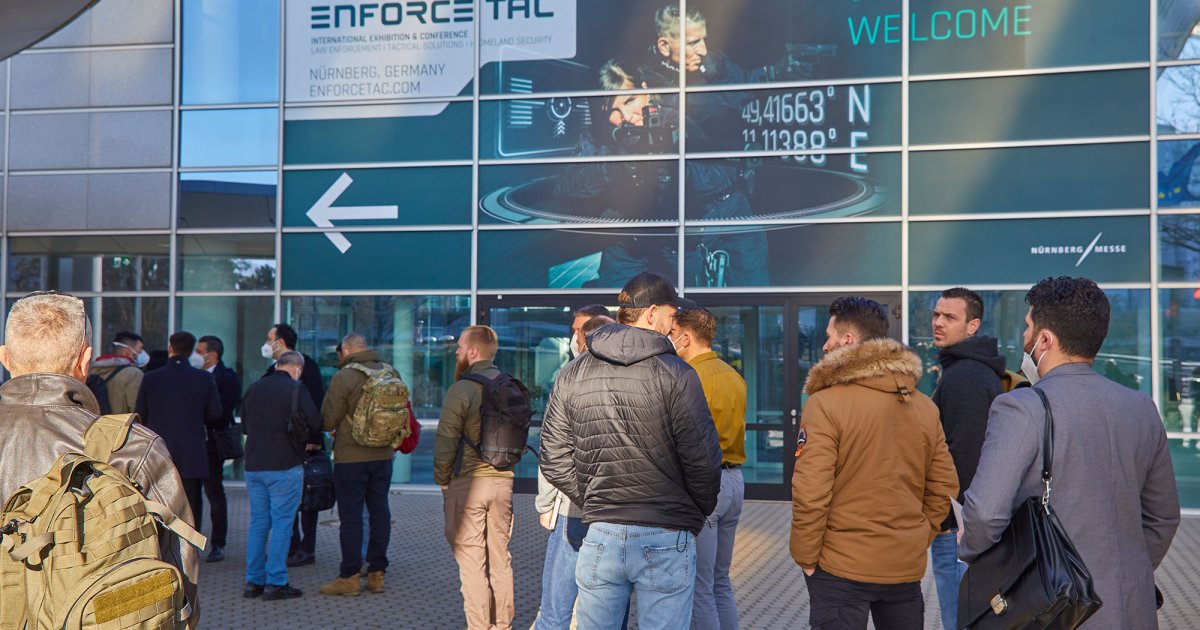 Enforce Tac 2023 in Nuremberg: the trade fair for professional weapons carriers continues to grow
In 2023, Enforce Tac professional audiences can expect 17,520 square meters of exhibition space and therefore much more space. At the last show, in comparison, there were only 13,730 square meters. And something else changes: in the future: the exhibitors' highly specialized range of products and services will be accessible at the Nuremberg fairgrounds via the main entrance instead of the west entrance.
© NuernbergMesse / Frank Boxler
The Enforce Tac 2023 support program also includes hands-on workshops and trade conferences for security experts.
As in previous years, practical workshops and high-level professional conferences will accompany the restricted exhibition area, which is only accessible to professional firearms users. Enforce Tac has been held since 2012 ahead of the IWA OutdoorClassics and also hosts the European Police Trainers Conference (EPTC) of PiD (Polizeitrainer in Deutschland eV, the German association created with the aim of reviewing, developing and improving the quality of police service.), which here cooperates with NürnbergMesse. The exhibition program also offers proven products as well as new highlights. The show responds to the wide variety of exhibitors and products by expanding the Demo Space: In addition to exciting product presentations, Enforce Tac 2023 will also feature hands-on product demonstrations to combine theory and practice.
A special offer for exhibitors at Enforce Tac 2023
© NuernbergMesse / Frank Boxler
Professional cubs can check out the latest in weapons and gear at Enforce Tac 2023.
Exhibitors are currently encouraged by the organizer – NürnbergMesse – to take advantage of the offer and, if necessary, to give new impetus to the design.
"If, for example, an exhibitor needs a course to be able to stage a vehicle appropriately, we will be happy to make this possible", assures Isabelle Teufert, director of the Enforce Tac exhibition at the NürnbergMesse.
Online, the industry also benefits from the video presentation of some flagship products. The YouTube Enforce Tac TV format will enter the second round in 2023. This will also bridge the gap with the online world.