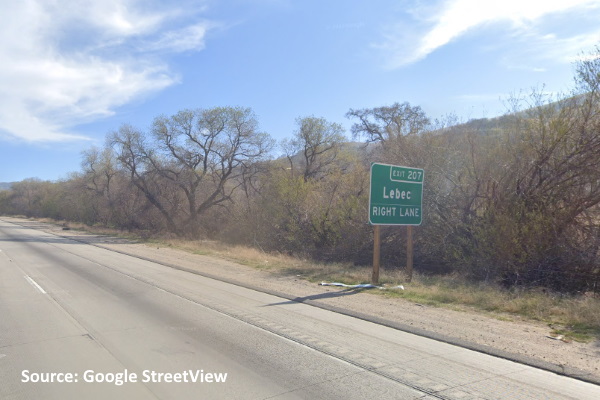 Massive jewelry robbery hits exhibitors at California show
Thieves got away with millions of dollars worth of jewelry and gemstones in an armored vehicle from Brink's in California between trade shows, authorities say.
The jewelry was loaded onto a truck at an event hosted by the International Gem and Jewelry Show in San Mateo, near San Francisco, on July 10, and shipped overnight to another event at the Pasadena Convention Center .
The robbery took place at an isolated truck stop in Lebec, Southern California, when the semi-trailer's armed security officers drove away from the vehicle. It was discovered in the early hours of July 11 when guards noticed the lock had been tampered with.
The investigation has not yet determined whether it was an opportunistic theft or a targeted robbery, with the thieves watching the vehicle in transit.
A spokesperson for the International Gem and Jewelry Show said 18 victims reported losses worth $100 million from the theft, although Brink's statement put the value at less than $10 million. .
The discrepancy likely arose because jewelry sellers — which are often small businesses — sometimes undervalue goods in transit to reduce insurance costs.
"We are working with law enforcement, and we will fully reimburse our customers for the value of their property that was stolen, in accordance with the terms of our contract," the security company said in a statement.
Cargo security firm CargoNet said in a recent report that cargo theft losses in the United States and Canada reached $19 million in the first quarter of 2022, representing a 73% increase from the same period of 2021 despite the number of flights remaining fairly stable.