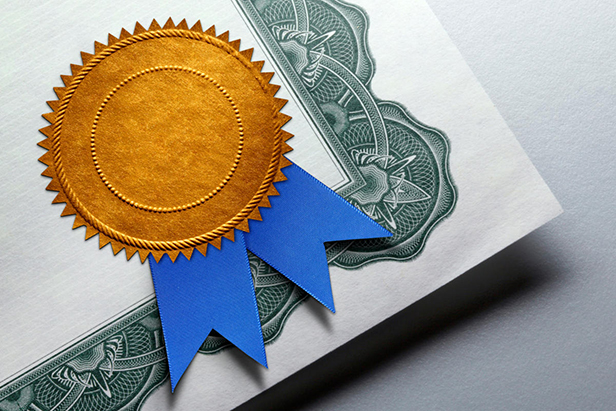 UFI launches personalized certification program for international exhibition professionals
UFI launches personalized certification program for international exhibition professionals

UFI, the World Association of the Exhibition Industry, has launched a new UFI accredited designation for trade show professionals. Available to members and non-members, the UFI Certified Professional (UCP) is a self-paced, customizable certification program that includes UFI's existing educational offerings as well as modules offered by a network of global educational partners. Additional benefits for participants include networking, specialization, and career development.
So far, three educational partners have been chosen for the program: MBB-Consulting Group (UK), Institute of Virtual Events (United States) and Rego (UK).
"Our members have applied for UFI approval of our education, so they can signal employers and peers that they have achieved exceptional training in the industry," said Kai Hattendorf, CEO and Managing Director of UFI. "Therefore, we are very pleased to introduce the UCP designation, a new flexible approach in our industry that meets different educational needs around the world. "
The new UCP designation marks the next step in the evolution of UFI's educational offerings. In 2017, the UFI and the Venue Management Association began offering the UFI-VMA Site Management School in Asia and last year launched the UFI-School of Exhibition Management, which has already taught courses for Asia and the Middle East and Africa region.
The two core programs will form the core of the UCP designation, which is available to industry professionals who complete ten training credits on various subjects.
UCP participants must complete either the UFI-VMA Venue Management School program or the UFI-Exhibition Management School program, along with the remaining credits from the specialization modules. These can be selected from educational offerings provided by both UFI and its educational partners, who will deliver UCP approved training worldwide.
Participants are free to choose from an array of module topics, creating a tailor-made experience that meets their own areas of interest and professional goals.
"Through its training program, the Virtual Events Institute supports event change actors around the world to deliver exceptional virtual and hybrid experiences," said Sophie Ahmed, CEO of Virtual Events Institute. "We will provide UFI members with the knowledge and skills to create new experiences, capitalize on new revenue streams, grow their brand and enter new markets. "
According to Matthias Tesi Baur, founder of MBB-Consulting Group, the new certification program comes as the exhibition industry faces major challenges and changes in the years to come, making the need to attract diverse talent and widely qualified even more urgent.
"Continuing education and training play a vital role, ensuring that qualified young people join and stay in our industry," said Baur. "The UFI Certified Professional program is a great way to increase the attractiveness of our industry and to make us collectively stronger. "
George Stylianou, CEO of Rego, expressed his enthusiasm to help advance the global trade show industry by providing quality and cutting-edge professional training.
"Becoming a UFI education partner has given us a fantastic opportunity to share the Rego approach, a unique body of learning, developed over the past 25 years, to enable our employees to consistently achieve exceptional results" , Stylianou said. "We look forward to working closely with UFI to further develop professionals in the exhibition industry."
To learn more about the UCP program, visit here.
Don't miss any event news: subscribe to our weekly e-newsletter HERE and engage with us on Twitter, Facebook, LinkedIn and Instagram!