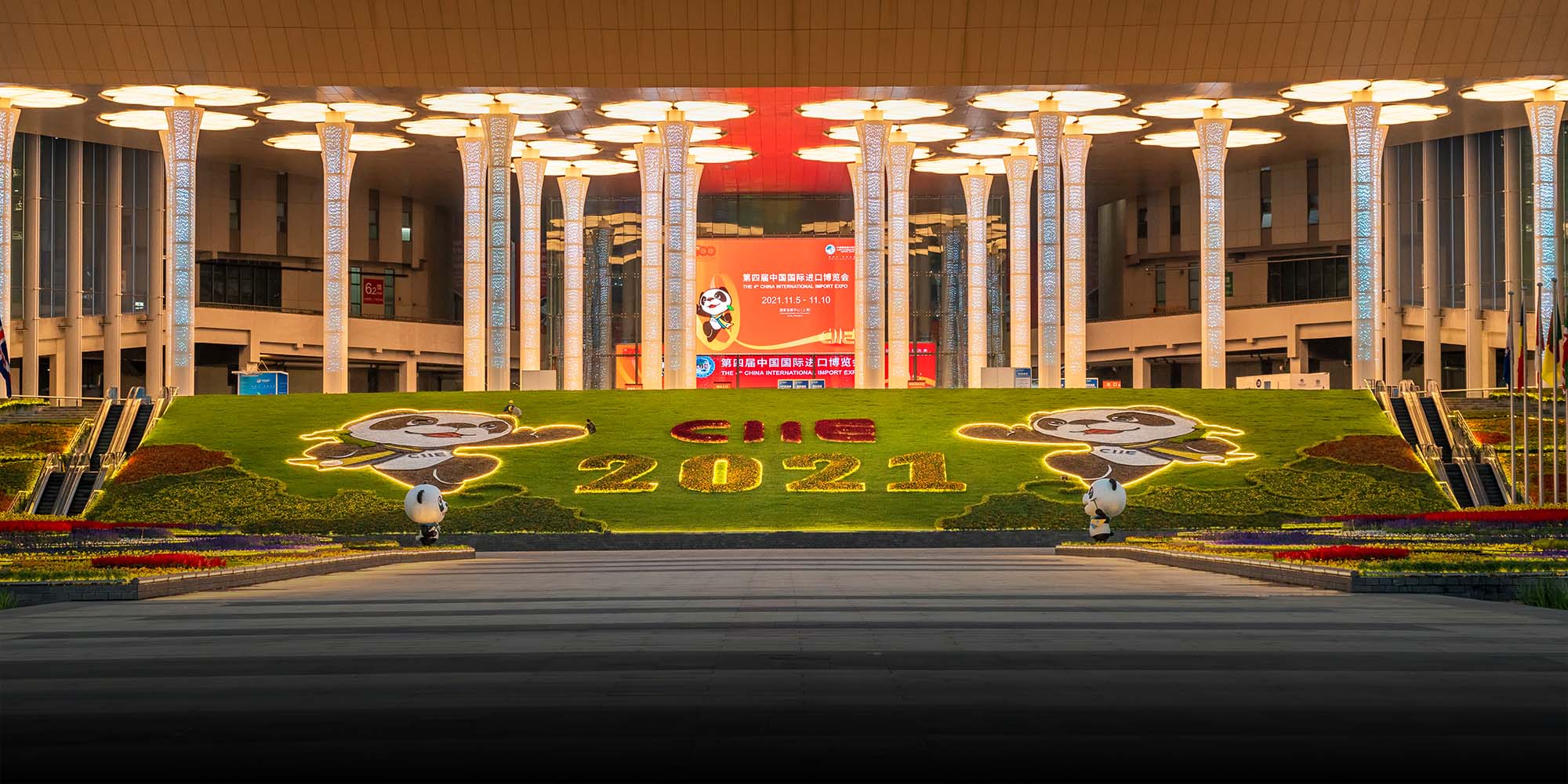 Xi opens Shanghai international fair as China celebrates 20 years at WTO
Chinese President Xi Jinping said on Thursday that China has fully honored its commitments to join the World Trade Organization (WTO) at the opening ceremony of the 4th China International Import Expo (CIIE) in Shanghai via video .
Xi said China will participate in the negotiations on digital economy, trade and environment, industrial subsidies and state-owned enterprises with an "active and open attitude." Over the past 20 years, China's overall tariff rate has fallen from 15.3% to 7.4%, lower than the 9.8% the country promised when it joined the WTO in 2001, a- he declared.
China will also further shorten the negative list of foreign investment and expand and open up the service sector, including telecommunications and health care, in an orderly fashion, Xi said.
"We must stay abreast of the prevailing trend of economic globalization and help countries around the world to open up more while rejecting unilateralism and protectionism," Xi said. "It is very important if we are to bring humanity to a better future."
China's entry into the WTO has been an important factor in its rapid development of merchandise trade in recent decades. In 2020, China's import and export volume was 32.16.6 trillion yuan ($ 5,000 billion), up from 4.22 trillion yuan in 2001.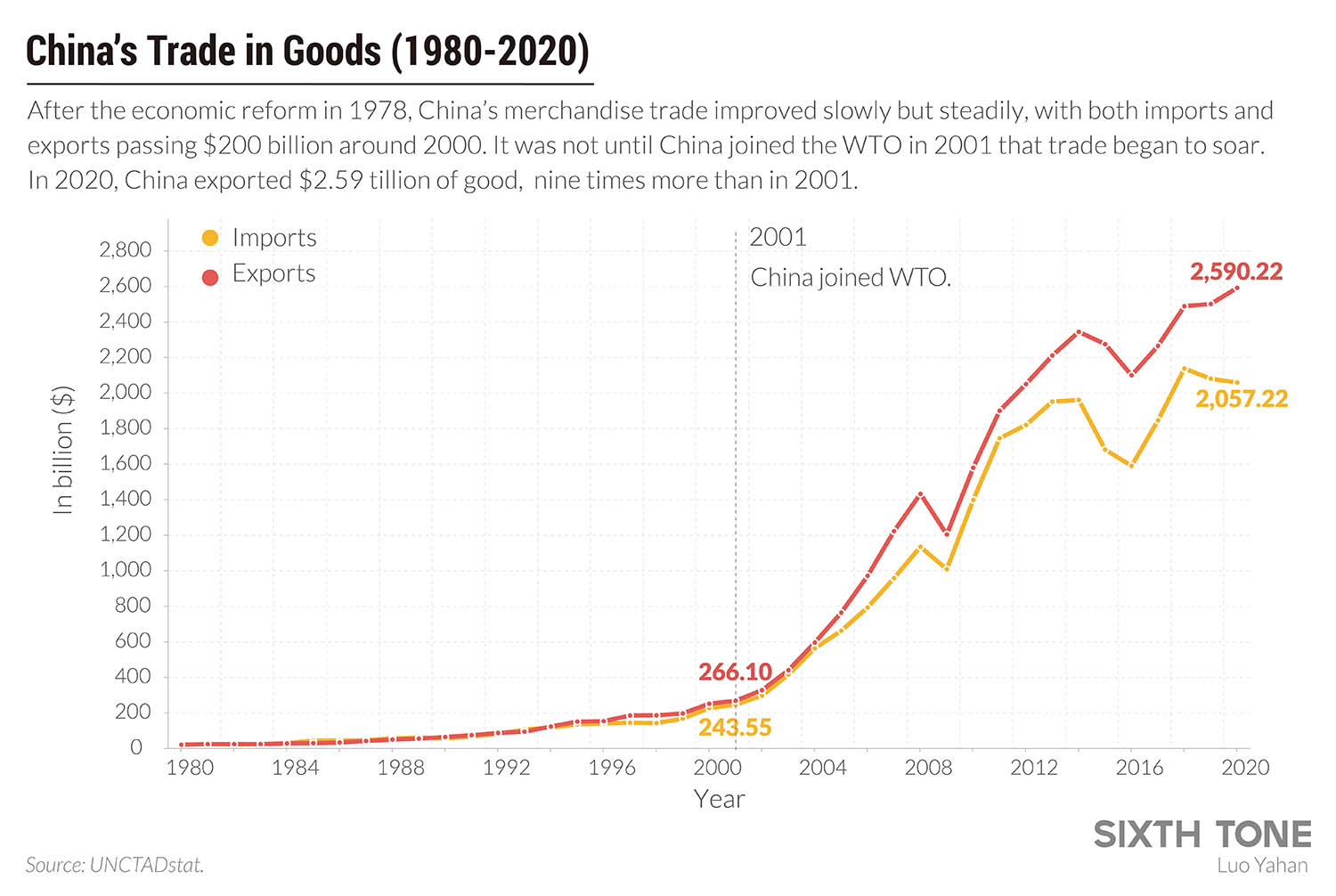 Between 2001 and 2018, China's goods imports grew at an average annual rate of 13.6%, above the world average of 6.8%. From 2009 to 2018, China's merchandise imports increased 1.12 times, reaching $ 2.14 trillion.
Following China's accession to the WTO, it adopted the corporate income tax in 2007 – effective January 1, 2018 – for domestic and foreign companies with the aim of promoting fair competition. . Since then, China is currently home to more than one million foreign-invested enterprises.
Shanghai hosted the first CIIE in 2018 to connect global companies to the Chinese market. Nearly 3,000 foreign companies from some 127 countries and regions will showcase their products and services at this year's trade fair, which runs until November 10.
(Header image: Exterior view of the China International Import Expo exhibition center in Shanghai, November 4, 2021. People Visual)